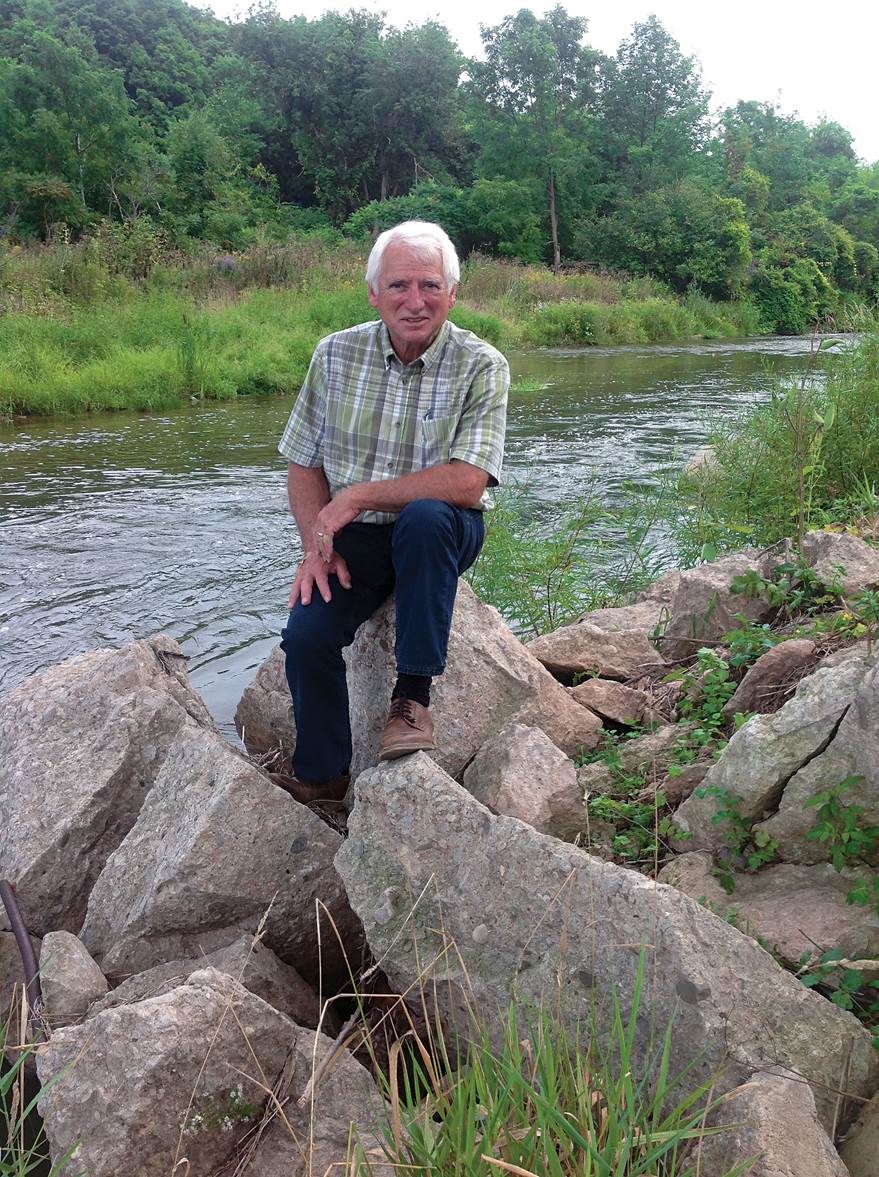 I have had the honour of serving as Oakville's Ward 4 Regional and Town Councillor since 2000.  I am proud to have played a role in helping Oakville become "The Best Place in Canada to Live" (MoneySense Magazine).  Halton Region is one of the safest areas in the country, and both Oakville and Halton have been recognized for responsible money management demonstrated by maintaining a AAA credit rating and keeping taxes below inflation.
There is much to celebrate, but there is still work to be done on many fronts at the Town and the Region.  Protecting our natural and cultural heritage from development (eg. Glen Abbey Golf Course) is a top priority that will need an experienced and strong local government going forward.  Developers need to pay more of the costs of growth.  We need to find solutions to speeding and traffic issues.  Click here to find out more about these issues and others.

I have the experience, passion and integrity to continue to be an effective leader for the residents of Ward 4, Oakville and Halton Region. I hope I can count on your vote on Oct. 22.
Sincerely,
Allan Elgar
Featured Endorsements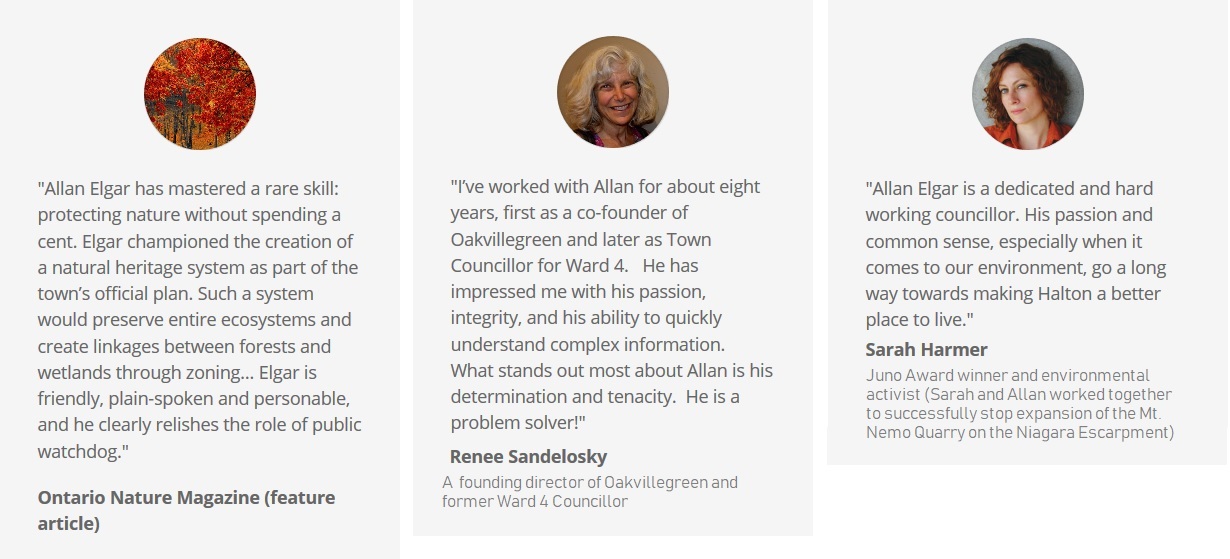 Read the Ontario Nature Magazine article                                                 See more endorsements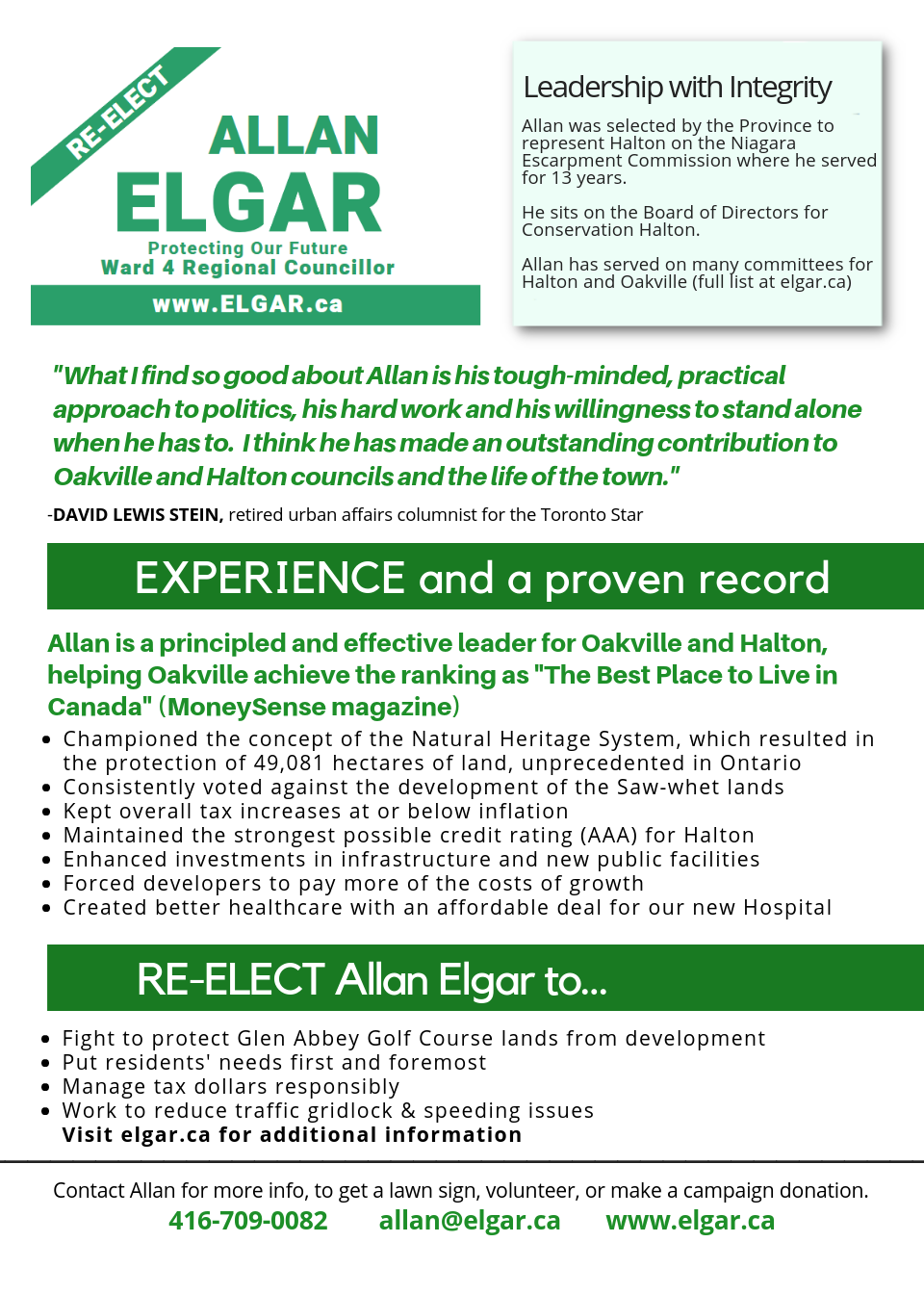 Online voter services, including 'Where do I Vote' and 'Am I on the Voters' List' are now available at elections.oakville.ca.