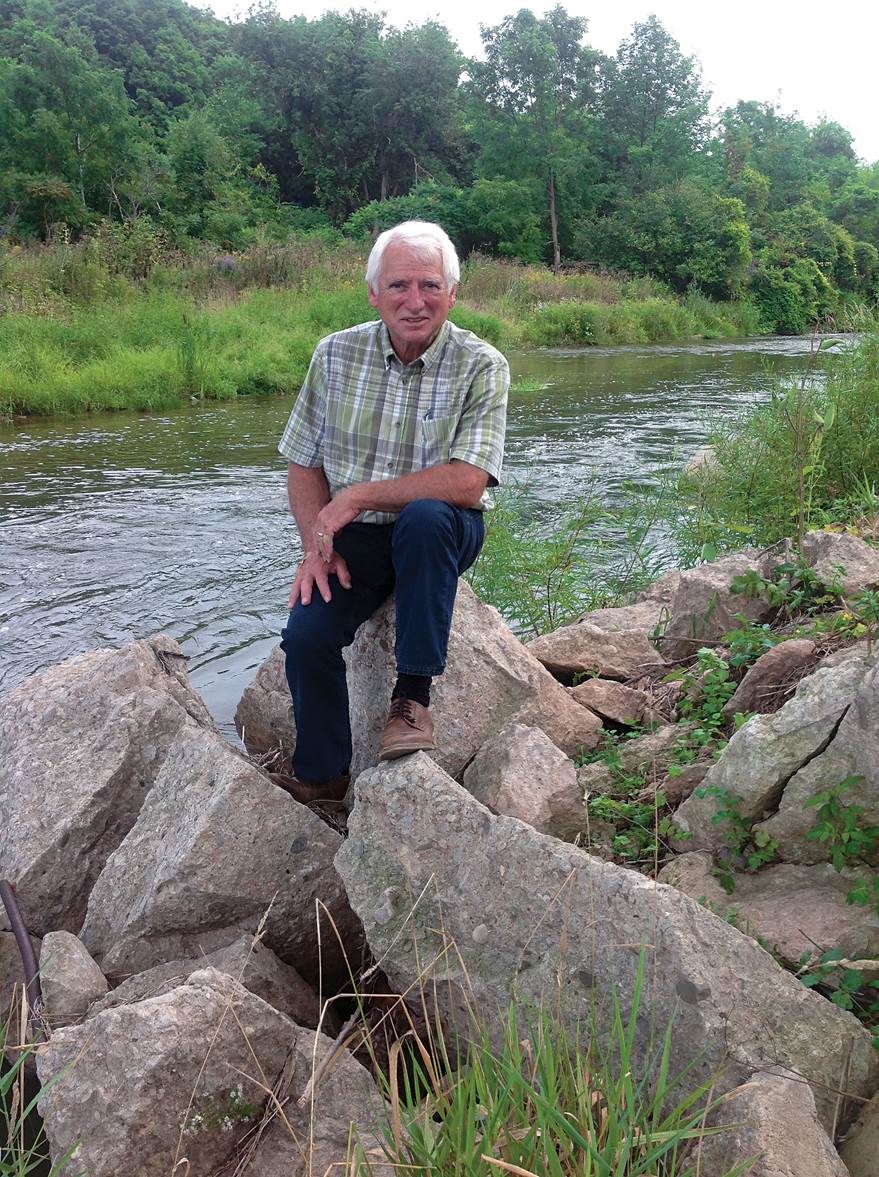 Thank you for your support Ward 4! I am grateful for the opportunity to represent the residents of Ward 4 in the upcoming term at the Town and Region. I promise to do my very best to serve you well during the next four years.
The election campaign was a team effort and I would like to send a special thank you to:
* Everyone who took the time to research the candidates, and learn about the issues
* Everyone who visited my website to learn more about me and what I stand for
* Everyone who was willing to answer the door and give me a chance to introduce myself
* Everyone who took the time to vote
* Everyone who helped  by taking a lawn sign, making a donation, or handing out campaign literature
Finally, I would especially like to thank my family and friends for their hard work and support during the eight weeks of the campaign. They gave me the energy that kept me pumped to knock on thousands of doors.
We have made a coordinated effort to collect all 512 lawn signs, but if for some reason yours was not picked up please send me an email with your address and I will come and get it.
Please do not hesitate to contact me to discuss any municipal matter. Also, if you would like to get periodic email updates about what's happening at the Town and Region let me know and I will add you to my distribution list.
Once again – Thank you Ward 4!
Featured Endorsements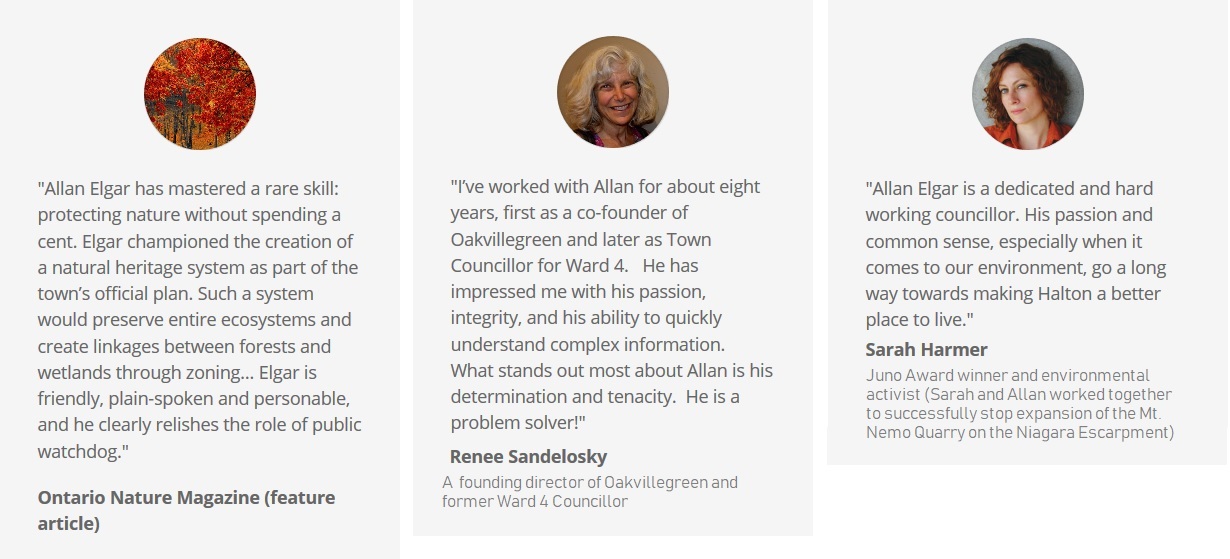 Read the Ontario Nature Magazine article                                                 See more endorsements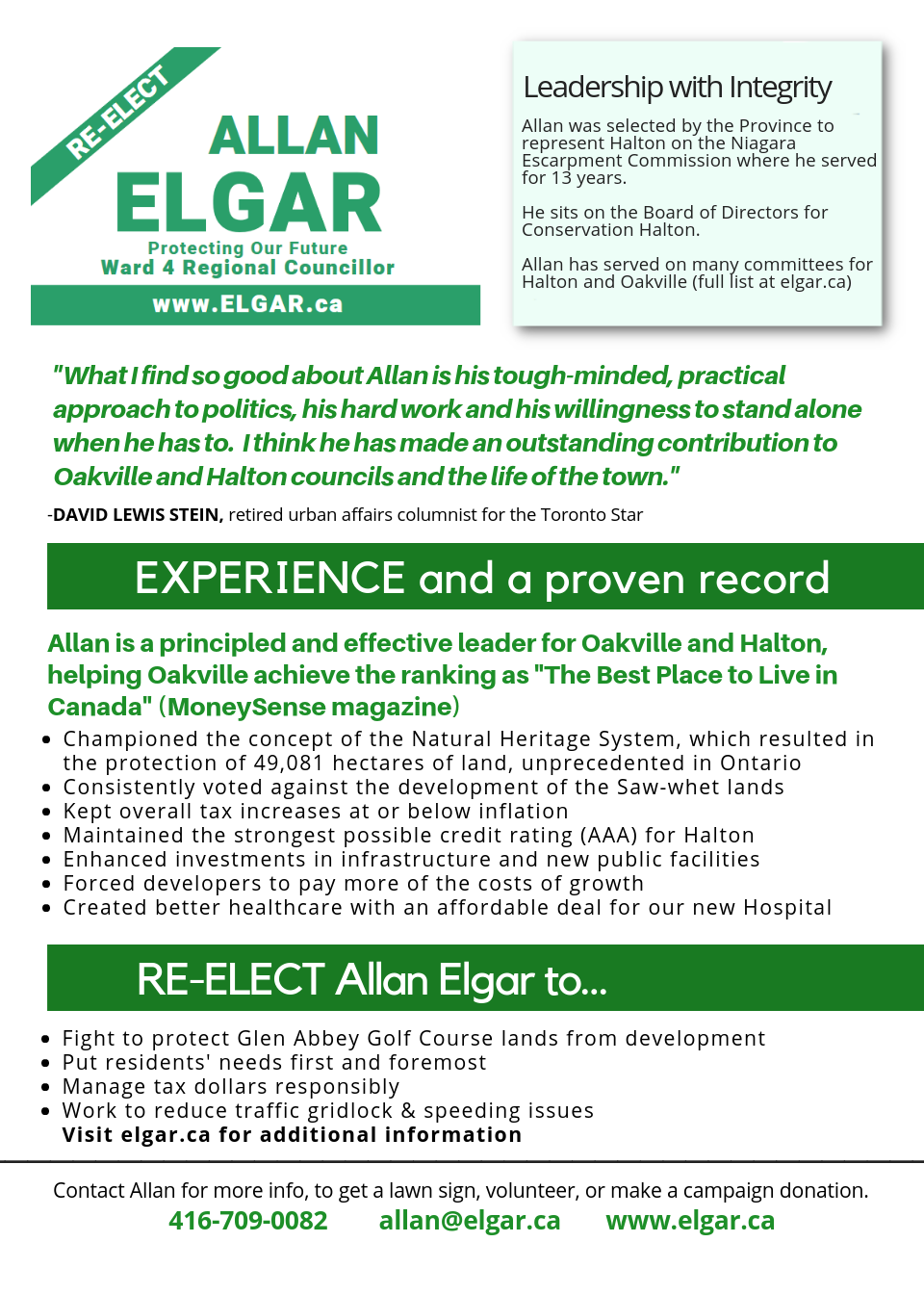 Online voter services, including 'Where do I Vote' and 'Am I on the Voters' List' are now available at elections.oakville.ca.